MAKE THIS SALAD AT YOUR NEXT BBQ
For me, spring time cooking means freedom. As a kid, the freedom spring symbolized were graduations, breaks from school, barbecuing, outdoor adventure and so much more. Spring is an escape from long winters. Spring is the transition from braising and oven cooking root vegetables and dense cuts of meat to grilling delicate meats and consuming fresh raw ingredients. Food and dining experiences become more dynamic in the spring. Which brings me to this amazing Watermelon Salad. The secret is making sure you select a sweet watermelon and that you sprinkle the feta cheese over the salad once it's built. These two keys really help elevate this dish. Enjoy!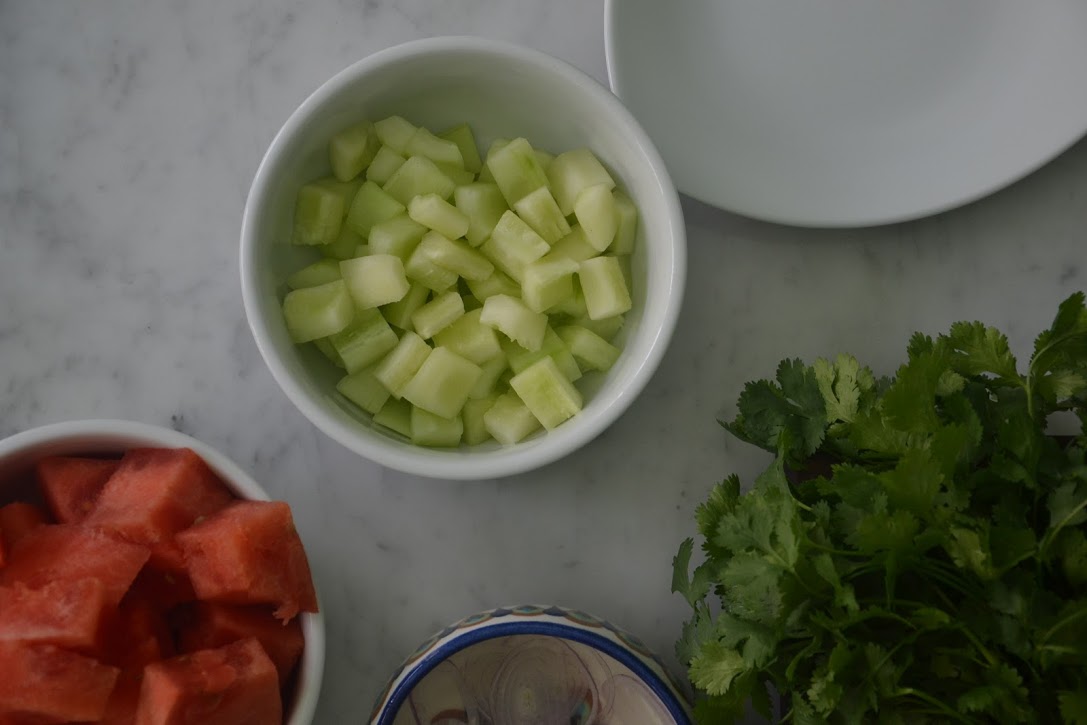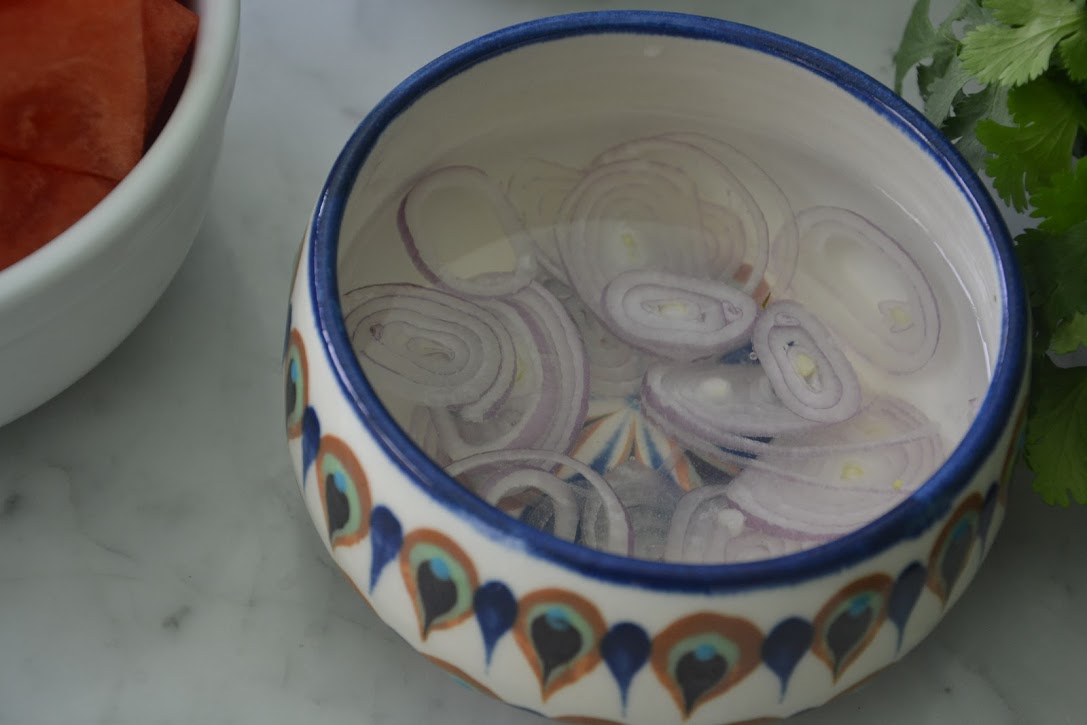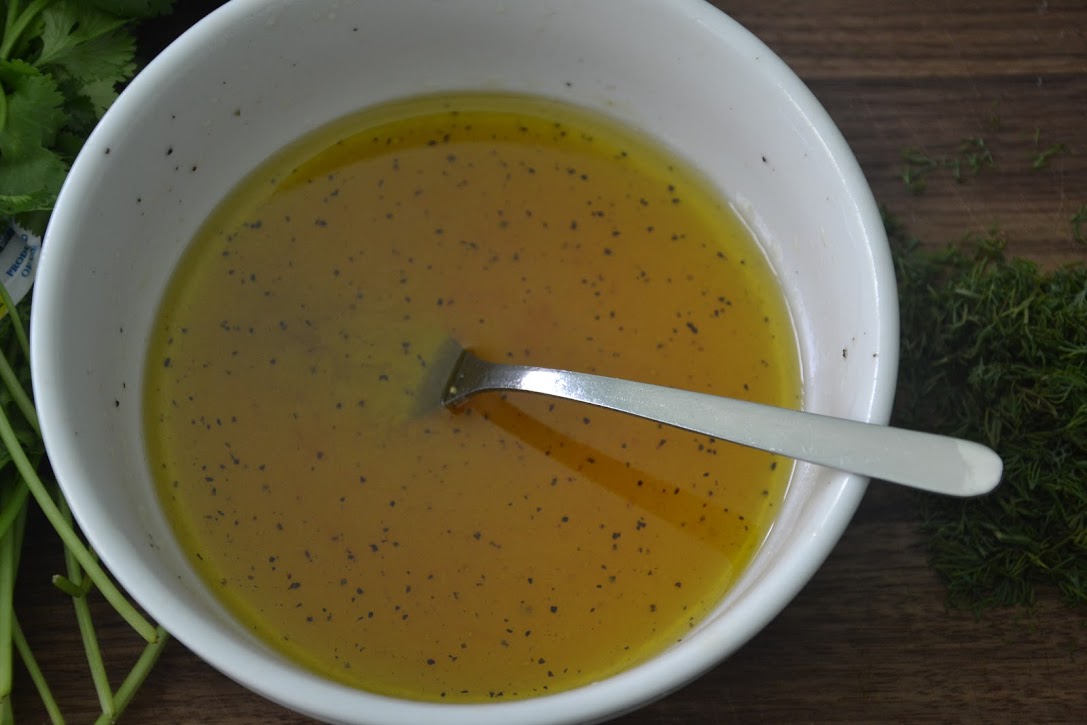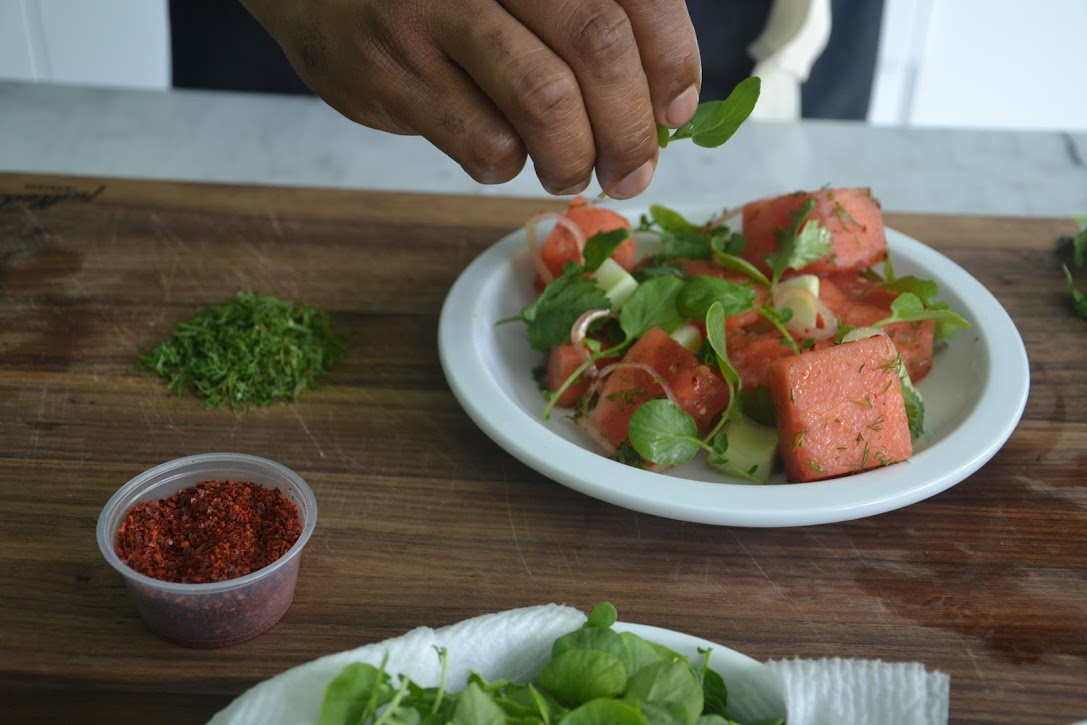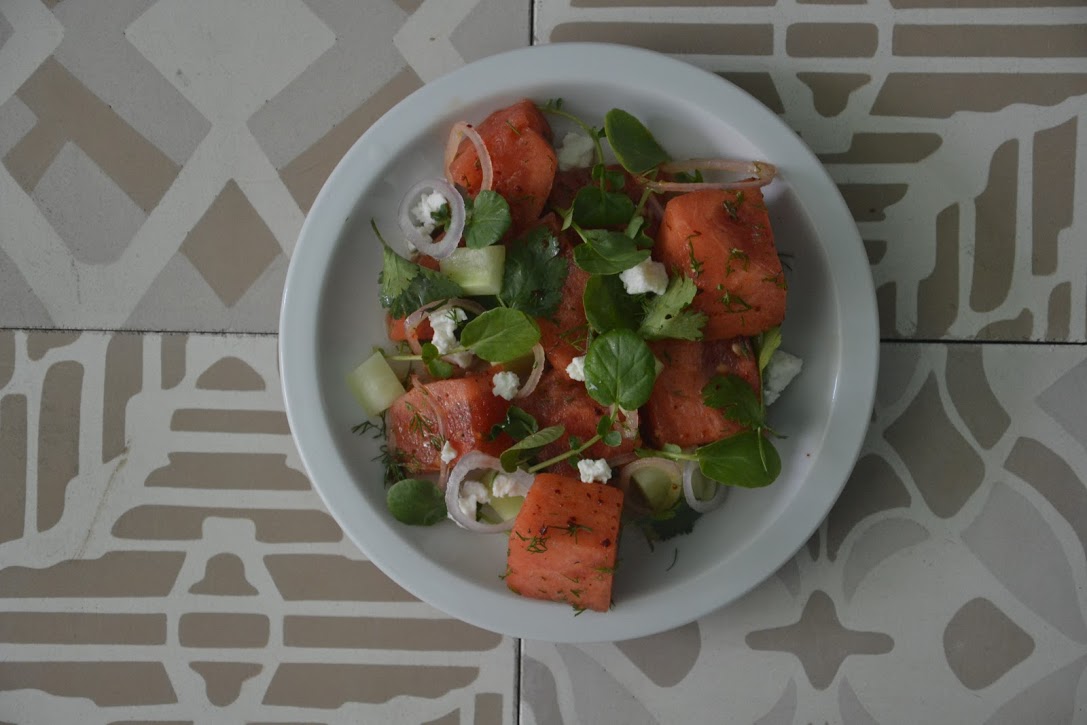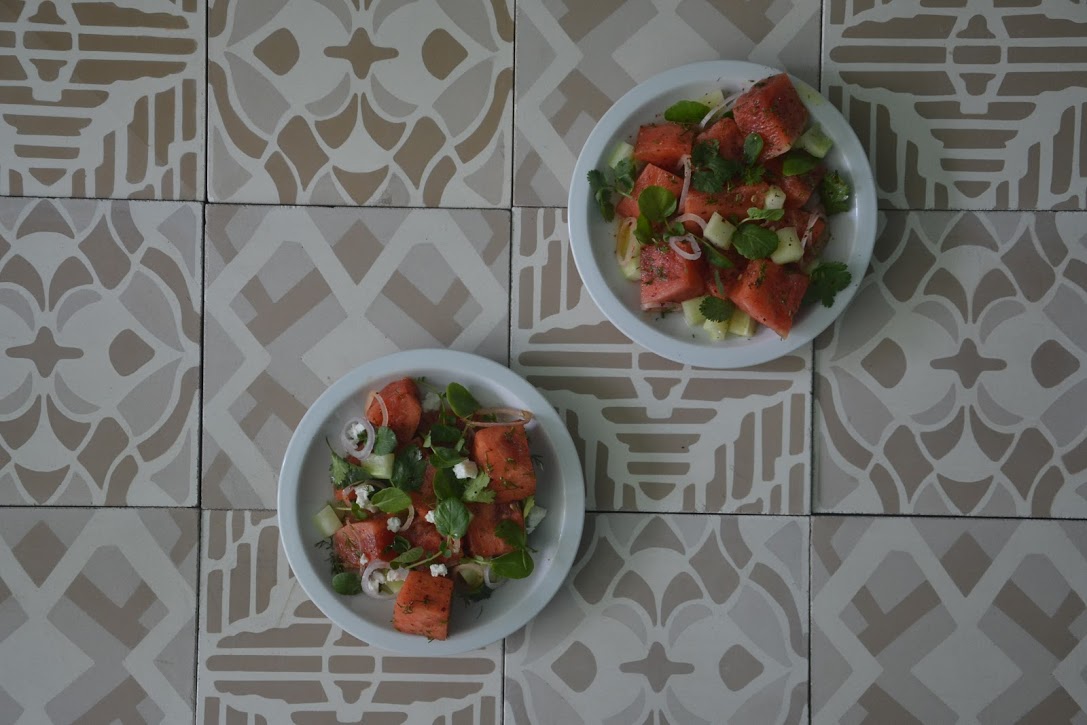 INGREDIENTS
1 pound seedless watermelon, cubed (1-inch pieces; from 1/4-pounds watermelon)

2 Kirby cucumbers, peeled and cut into 3/4-inch dice

1/4 cup very thinly sliced red onion

1 1/2 tablespoons sherry vinegar

1/2 teaspoon of red pepper or chili powder

6 tablespoons extra-virgin olive oil

Kosher salt

Freshly ground pepper

4 oz. feta, crumbled

1 cup watercress leaves

2 tbsp minced cilantro

2 tbsp chopped dill
METHOD
In a large bowl, gently toss the watermelon, cucumbers, red onion, vinegar, red pepper and 1/4 cup of the olive oil. Spread in an even layer and season with salt and pepper.

Transfer the salad to plates and garnish with the feta, watercress, cilantro and dill. Serve right away.